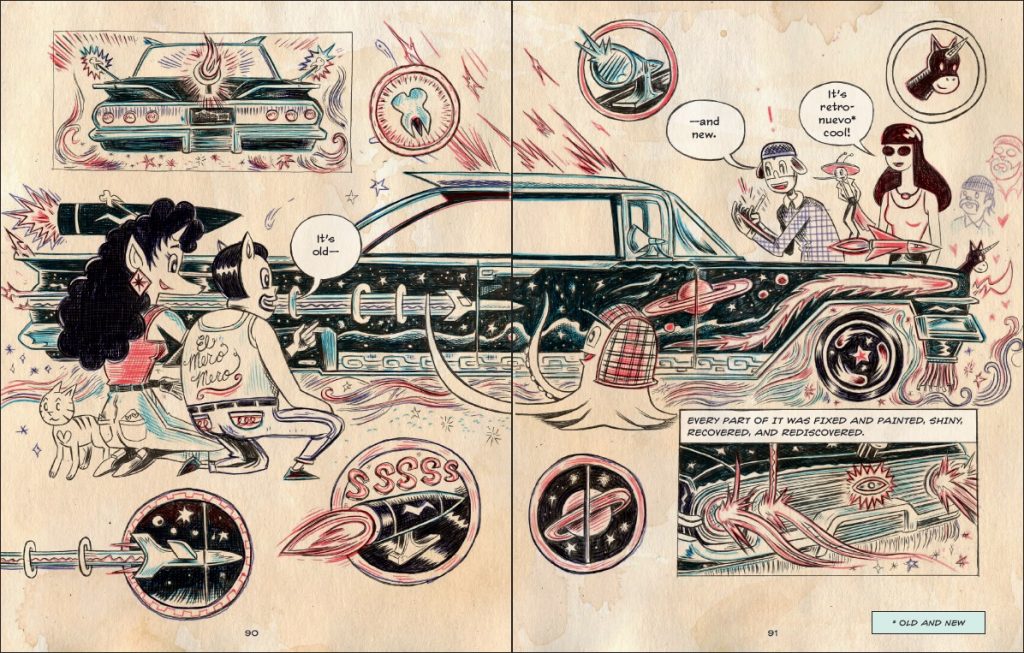 Corona Virus At Home Activities
Kids, teachers,  parents – here's some fun things you can do right now! 
Watch the Lowriders in Space and the Lowriders to the Center of the Earth trailers
Listen to Cathy Camper and Raul III talk about their books
Make a Lowriders in Space mini-comic or zine, following this video
Contact me with your email address, for jpeg templates for the mini-comic shown in the video, or Lowriders coloring sheets
Check out this discussion guide for book discussion ideas and comics activities. 
Design your own lowrider! Draw your ride and label the accessories, or build a 3D model, using cardboard, tape, toilet paper tubes, and your ingenuity – just like Lowriders in Space did (below)!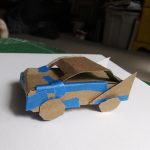 **********
Interested in having a book presentation or author visit at your school or library? My Lowriders in Space presentations can include a visual presentation about the book, an opportunity for photos with the lowrider characters, and workshops in making zines or comics with Bic pens, the Lowriders in Space way. My bug book talks include a visual presentation, lots of science and life-sized models of giant prehistoric bugs. I have worked with audiences from preschool to adult, and as a librarian, can tailor my talk to include discussions on how to do research, how to write, the importance of diversity in kids books and how my books came to be.
Questions about content or cost?
Contact me and let's work something out!